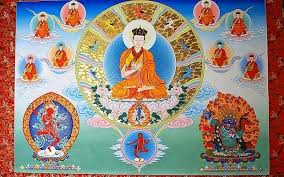 The Guru Yoga on the 8th Karmapa is an advanced meditation for which one can ask for authorization to practice after having completed the Foundational practices. This weekend is good for those who want to get explanations to start with this meditation, as well as for those who already are practicing it.
Guido Czeija from Salzburg was born in 1974. He took refuge with Lama Ole 1995 and is teaching since 2006. He studied of physics and mathematics at Universities of Vienna and Berlin, and is now freelancer coach and consultant for teams and organizations.
The lectures will be in English.
Price for one lecture is 60 Kr. / 8 €, there will be one or two lectures a day.
For the meals and accommodation, you can find the prices here.
Please register here