Weekend course with Wojtek Tracewski.
Topic:
Sangha
Buddha and Love
Student Teacher Relationship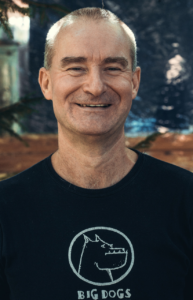 A little bit about Wojtek Tracewski: He is born in 1962, graduated from the Art Academy of Warsaw and for several years he was a painter. He took refuge with Lama Ole Nydahl in 1980, and in 1988 he started to translate Lama Ole's lectures and books. At the request of Lama Ole, he began giving lectures in 1992. He is currently the editor-in-chief of the Polish Buddhist magazine "Diamond Way."
Sign up via mail: lolland@buddha.dk
The price for the weekend is 180 Kr. / 24 €.
Accommodation and food prices can be found here.