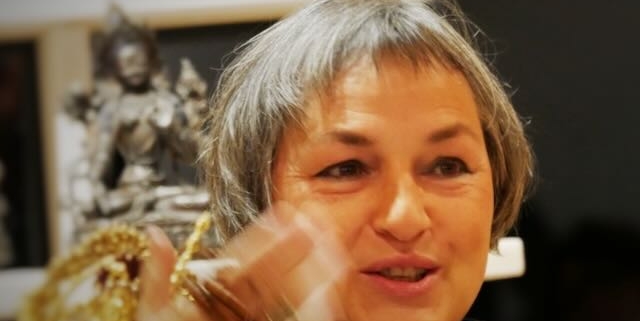 Gabi was born in 1954 in Düsseldorf Germany. She met Buddhism in 1979 during a visit to our Buddhist Center in Copenhagen, where she took refuge and quickly became a student of Lama Ole and Hannah Nydahl. Since then, she has been very active in supporting the work of these great teachers including starting and living in our Buddhist Center in Wuppertal for 25 years and traveling extensively through Russia and Ukraine, at the Lama's request, helping to support the growth and activity of many centers there. We are very pleased to welcome Gabi back to Lolland again.
We will have three scheduled lectures and much time in between to be together:
Saturday
10.00 personal practice
15.00 Lecture: Meditation
20.00 Lecture: Guru Yoga
Sunday
11.00 Lecture: Q&A
Entrance is 8€ per lecture. Warm Welcome!