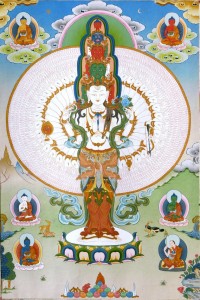 The Nyungne (fasting meditation) is part of the Krija Yoga Tantras. It is a practice on Loving Eyes, in the form with hundred arms and eleven heads. This is very efficient meditation, which purifies useless or blocking impressions, while, at the same time, builds up positive impressions in our mind. It takes two and a half days, what makes it is a very short retreat practice. There are special outer rules: The meditation sessions are 10 hours per day. The first day we do not smoke, drink alcohol and eat only vegetarian food, while during the second day we neither talk, nor drink or eat. This practice is called "resting in fastening" and can be very beneficial for healing ailments as well as developing compassion.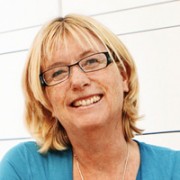 Renate Scholz has been a student of Lama Ole Nydahl since 1980. She started giving lectures in 1993. She got the transmission on the Thousand Armed Loving Eyes from Lopön Tsechu Rinpoche in 1981 in Kathmandu, while travelling on a pilgrimage journey together with Lama Ole and Hannah Nydahl. She has been guiding numerous Nyungne retreats ever since.
Karmapa Thaye Dordjes  birthdays wish:
"Please use this opportunity to consider participating in the practice of Nyungne. This profound practice of the Thousand-Armed Chenresig, the Buddha of Compassion, has great benefit – not only for the practitioner, but also for the Buddha dharma in general, and our Kagyu lineage in particular."(https://www.karmapa.org/karmapas-birthday-wish/)
Prices
240 DKK / 32 €
Accommodation and food is separate, prices can be seen here.